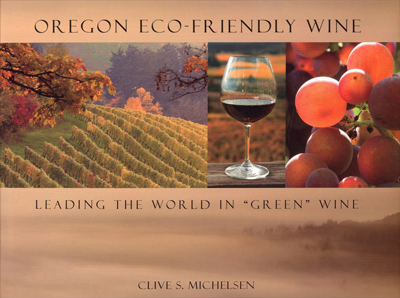 Oregon Eco-Friendly Wine: Leading the World in "Green" Wine
$ 3.95
Digitally Watermarked. No DRM.
Clive S.  Michelsen
212pp., 200 Color illustrations, 2010
Filled with intimate profiles of Oregon's ecologically responsible wineries and winemakers, this is the first book to spotlight green pioneers of the wine industry. Richly photographed, the book takes the reader into Oregon's famed vineyards and shows the work involved in sustainable viticulture, as well as the satisfaction of making some the world's best pinot noirs while being proper stewards of the land. Wine recommendation and a complete winery directory are also included.