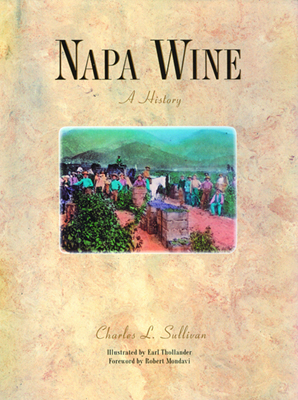 Napa Wine: A History
$ 3.95
Digitally Watermarked. No DRM.
Charles L. Sullivan
480pp, 450 duotone illustrations, 2009
Charles Sullivan's Napa Wine: A History, is the engaging story of the rise to prominence of what many believe to be the greatest winegrowing area in the Western hemisphere. This new edition completes that picture, bringing to light more than a decade of dramatic changes and shifted norms visited upon the valley, from pholoxera-wasted vineyards to High Court-officiated territorial battles, told in a rousing, transportive narrative. Beginning in 1817 with the movement of Spanish missions into the San Francisco Bay area, Sullivan winds his way through the great wine boom of the late 19th-century, the crippling effect of Prohibition, and Napa's rise out of its havoc to its eventual rivaling of Bordeaux in the judgments of 1976 and 2006. Published in cooperation with the Napa Valley Wine Library, the book includes historic maps, charts of vineyard ownership, and vintages from the 1880s to present.
Charles L. Sullivan has written more than one hundred articles for major wine and food journals and is the author of many books on the subject of wine history, including A Companion to California Wine: An Encyclopedia of Wine & Winemaking from the Mission Days to Present, Sonoma Wine & the Story of Buena Vista, and Zinfandel: A History of a Grape and its Wine. Earl Thollander is an artist and popular illustrator. He is the illustrator of Backs Roads of California. Robert Mondavi was a leading California winemaker.