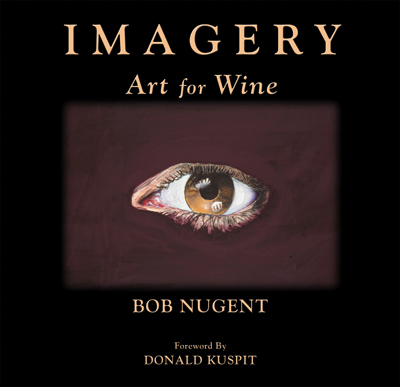 Imagery: Art for Wine
$ 3.95
Digitally Watermarked. No DRM.
Bob Nugent
308pp., 280 color illustrations, 2007
In 1985, winemaker Joe Benziger and Sonoma artist Bob Nugent struck on the idea of putting original art on special releases of Imagery Estate wines. The goal was straight-forward: commission the world's modern art luminaries to create works for reproduction onto wine labels. Two decades and 160 labels later, they have assembled a staggering collection of contemporary art, from the likes of Sol Lewitt, Terry Winters, Nancy Graves, John Baldessari, Judy Pfaff, and Bob Arneson. This book highlights 133 works of art, the best of the Imagery collection. The images are big and lush, and accompanied by biographical sketches of the artists' careers, as well as a short description of their individual ideas and methods. The pictorial index shows the works in their label-form, from 1985 to the most recent vintages. These images are evocations of wine's multi-faceted ability to inspire us.
Bob Nugent is an artist whose work has been exhibited at dozens of shows. He has received numerous awards, including a National Endowment for the Arts Fellowship and his work can be found in many major private and museum collections around the world. He lives in Santa Rosa, California. Donald Kurpit is a distinguished art critic and the winner of the Frank Jewett Mather Award for Distinction in Art Criticism. He is a contributing editor at Artforum, Sculpture, and Tema Celeste magazines; the editor of Art Criticism; and is on the advisory board of Centennial Review. He lives in New York City.