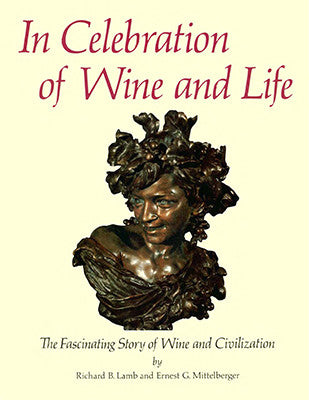 In Celebration of Wine and Life (Ebook only. PDF. No DRM. Digitally Watermarked)
$ 2.95
Digitally Watermarked. No DRM.
Richard B. Lamb and Ernest G. Mittelberger
 256pp. 1980
In Celebration of Wine and Life is the millennia-old story of wine, as told through the visual arts, from ancient amphora and Syrian Bronzes to 20th century Champagne ads.  
The book was originally published as a survey of the Christian Brothers' collection on display at the Wine Museum of San Francisco. After nearly 35 years, the book still stands as the most comprehensive examination of the history of the representation of wine in art available.